WATCH: Education Minister announces additional $ 25 million to improve school ventilation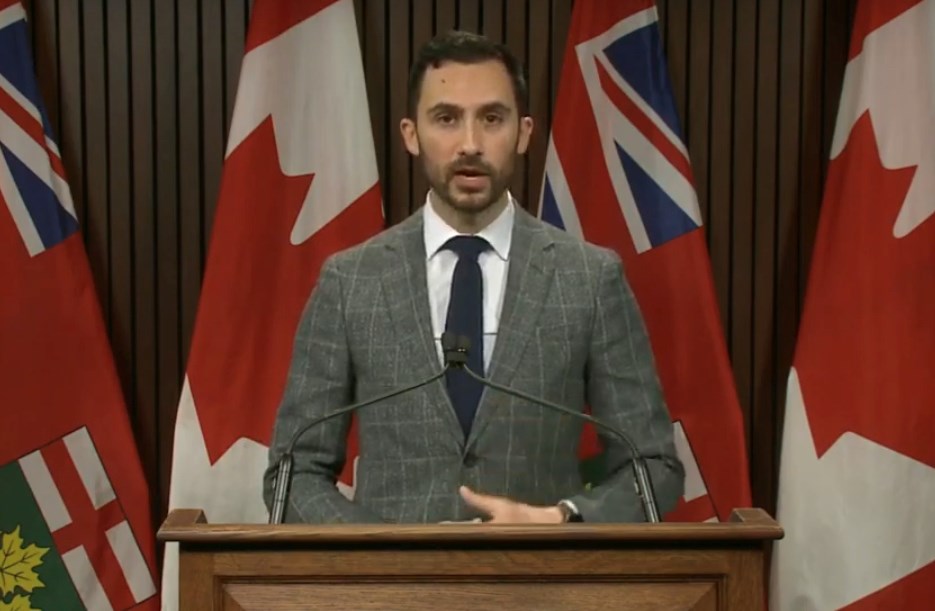 Additional funds will purchase approximately 20,000 stand-alone HEPA units to ensure all schools have access to improved ventilation
Education Minister Stephen Lecce this morning announced additional $ 25 million in funding for further ventilation upgrades to ensure schools are ready to welcome students returning to in-person learning this fall .
The Minister made the announcement at St. Robert Catholic School in Thornhill. He was joined by Markham-Thornhill MLA Logan Kanapathi, Dr. Kieran Moore, Ontario Chief Medical Officer of Health, and Dr. Karim Kurji, York Region Medical Officer of Health.
"As part of this plan, students will return to a more normal full-time in-person learning experience," Lecce said at the press conference. "We know parents and experts have urged us to do this. In-person learning is crucial to their mental and physical health, general well-being, and the long-term success of our students.
The $ 25 million announced today has purchased approximately 20,000 stand-alone HEPA filter units for facilities and rooms that do not have access to mechanical ventilation. They will also be rolled out to all kindergarten and kindergarten classes, Lecce said, to add an extra layer of protection to young students who are not required to wear masks.
The funds are in addition to the $ 100 million announced in the last school year, which is used to modernize and improve school ventilation systems before the start of the new school year in September.
Ontario has also partnered with the federal government to fund the CCV and other improvements, bringing the total taxpayer investment to over $ 600 million in more than 2,000 ventilation projects.
"We are following the best expert advice in ensuring all schools have improved ventilation, including deploying 20,000 additional HEPA units, totaling over 70,000 ventilation devices, to help ensure schools stay as safe as possible, "Lecce said in a statement. "With the work we have done, I have no doubts that we will ensure the safety of students and staff in our schools as we reopen for the 2021-22 school year."
Ontario also provides school boards with a standardized ventilation improvement reporting tool to ensure ventilation requirements are met, and makes this information publicly available.