"The Truth Must Come Out" – Apologies from Polynesian Panther on Dawn Raids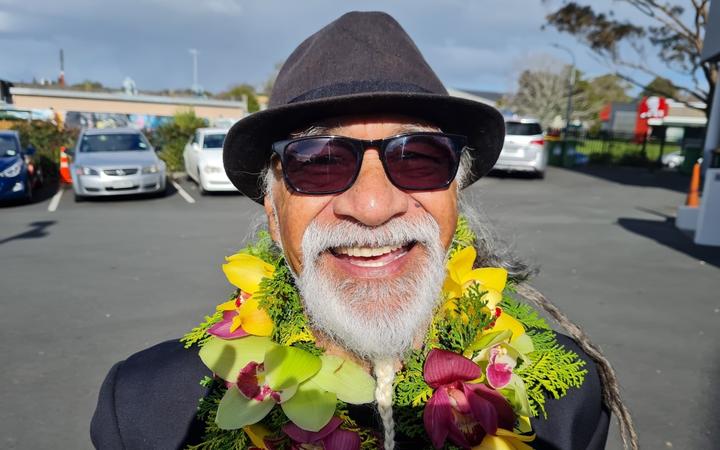 The government's official apology for Dawn Raids must fully recognize what has been done to the people of the Pacific Islands, Polynesian panther Tigilau Ness said.
The dawn raids of the 1970s still haunt the inhabitants of the Pacific Islands today.
Ness, born in New Zealand, is a Polynesian Panthers activist. Now 66 years old, he joined the Polynesian Panthers at the age of 16.
He told the Care Abuse Inquiry that it was a racist attack based solely on the color of a person's skin.
Between 1973 and the early 1980s, police and immigration targeted Pacific residents in an attempt to find those who were over-stay.
The Social Justice Group was formed in 1971 to target racial inequalities against Pacific peoples and Maori.
Ness said the Panthers formed a police investigation group, known as the Pig Patrol, to help prevent police from harassing and illegally arresting people.
"We felt an oppressive regime targeting the young people of the Pacific Islands, so we knew that if we followed them everywhere they would be less inclined to arrest and charge, unless they had witnesses watching what they were doing. They did. We were more or less patrolling the police. "
The Dawn Raids were started 47 years ago by the then Labor government, but were stepped up by Prime Minister Robert Muldoon in 1975, Ness said.
Police broke into the homes of dark-haired people early in the morning and arrested anyone who did not have an ID or passport. Anyone who was arrested was dispatched the same day.
"They would take the bedding off you and put a spotlight on your eyes. They were screaming and shouting and cursing our people. Insulting them and telling them to get up and go out. they were wearing."
In 1976, the raids escalated further with Operation Pot Black.
Ness described them as nothing more than abuse in state care.
The police and immigration were moving as quickly as possible, either to fill their quota system or to prove their superiority or whatever. They were targeting people and right away with no hesitation, no representation, nothing at all except (get) them right away. "
The raids weren't just about people in their homes, Ness said.
He told Gray Lynn of an example of a church gathering.
At least 60 church worshipers were taken by train to the police headquarters, treated to see if they had stayed too long. The minister of this church was also treated. This only happened in South Africa under the apartheid regime. "
Dawn raids have become a hidden period of time, Ness said.
It turned specific people from the Pacific Islands against each other. Some of the older ones, you know, because of the authority and the shame and all that the over-stay issue has dragged on. "
A formal government apology for the dawn raids will be presented at a ceremony in Auckland on Sunday August 1.
Ness said this had to be full recognition of what has been done to Pacific Islanders.
"The truth must come out about how our people have been treated. Of the racist attitude of this country and its government. From institutionalized racism from which all of our people have suffered. "
The dawn raids produced a sense of shame, fear, uncertainty and stigma, he said.
"What happened to the Pacific Islanders during this time has been suppressed in many of our people. To this day, it is not often mentioned by those who have lived it. Every now and then the impacts will manifest in different forms such as violence and depression. "