The summer concert series continues with The Rockin 'Bs Band • Atascadero News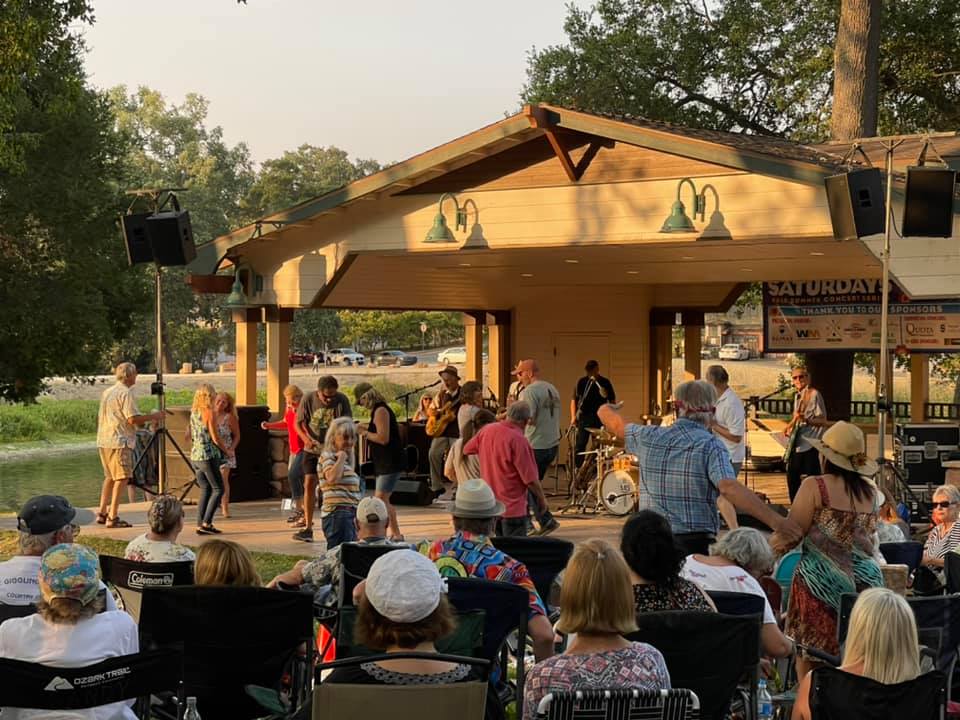 Four seasoned pros created an authentic and very fun music experience
ATASCADERO – The city of Atascadero is pleased to announce the next concert of the summer concert series "Saturdays in the Park" 2021. The event takes place on Saturday evenings throughout the summer at the kiosk in music from Lake Atascadero Park at 6:30 pm This Saturday, August 28, The Rockin 'Bs Band takes the stage.
Four seasoned pros come together to create an authentic and entertaining music experience. The sum of its parts, the Rockin 'Bs Band has a diverse repertoire that is ideal for listening and dancing. Julie Beaver is a powerful violinist and country / blues singer who turns on the afterburner when it comes to rocking. Kenny Blackwell is just as versatile as a musician and singer and demonstrates his tasteful guitar prowess every time he's on the bandstand. American man Wally Barnick brings a strong voice and solid electric bass while drummer Art Dougall provides just the right amount of thump, having performed with many of the leading Central Coast bands over the past decades. .
Music lovers of all ages will appreciate the wide range of styles, quality musicality and good vibes that the Rockin'Bs Group members stage. For a more intimate "unplugged" experience, check out the Rockin 'Bs Trio (no drums, acoustic guitar instead of electric).
Go through this together, Atascadero
Paradise Shaved Ice and Taqueria Don Jose will be selling their delicious concert fare, including crushed ice and tacos.
Summer concert program "Saturdays in the park"
August 28 Rockin 'Bs Band (American dance, rock, blues, country)
September 4th Garden Party (classic, folk, 60s and 70s rock)
September 11 Patriot's Day Double Show 5:30 p.m. – 9:00 p.m. at Historic Town Hall (Painted Red Band (Classic Rock) & Unfinished Business (Timeless Rock)
September 18 Ghost Monster (Feel good Rock'n Roll), presented by ReMax Success
All concerts are scheduled at the Bandstand at Lake Atascadero Park from 6:30 p.m. to 8:30 p.m., with the exception of the September 11 show, which will be presented at historic Town Hall in honor of Patriot Day. .
The concerts are free to the public and everyone is encouraged to bring a blanket, a low-back chair, and the whole family to enjoy the warm summer evenings in Atascadero.
The Saturdays in the Park 2021 summer concert series is brought to you by the City of Atascadero and our fantastic sponsors, including main sponsors: Grigger & Alice Jones, Kirk Consulting, Perry's Parcel & Gift, ReMax Success, Waste Management and Union & Restaurant de la vigne; Supporting sponsors include Starna Cells, Inc. and Quota of Atascadero; Sponsor friends: All Signs & Graphics and Annie Wilson Graphics.
For more information on the concert series or other events and activities, call (805) 470-3360.
Related