The BVI could limit the number of each nationality allowed in the territory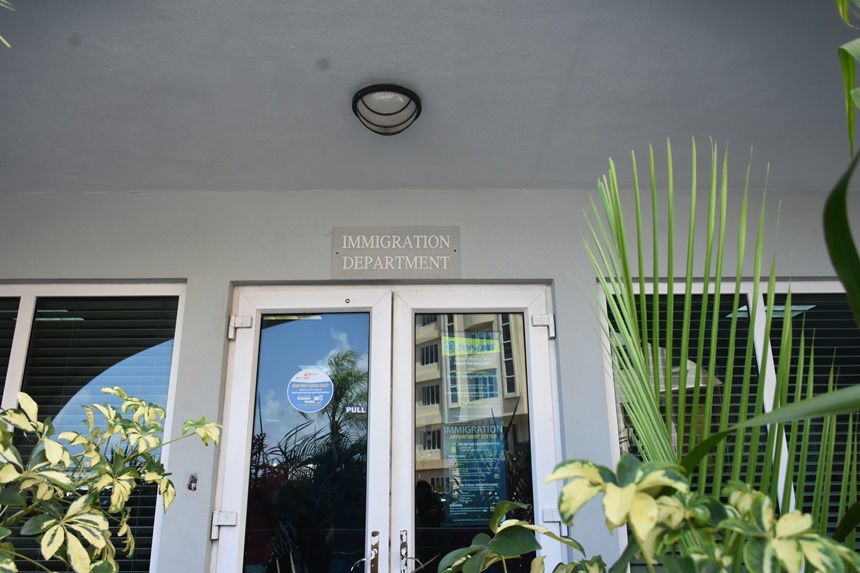 Each nationality can only be allowed a limited number of people to be present in the British Virgin Islands at any one time.
This is probably one of the considerations to take into account as the territory undergoes an immigration reform process.
Labor and Immigration Minister Vincent Wheatly said these decisions must be taken into account as people flock to BVI, which is seen as an attractive jurisdiction to work, live, visit and invest.
"This means that people, for the foreseeable future, will come to BVI. We have to decide now how we are going to be affected by this immigration of people entering the territory, "he explained in an interview with JTV News recently.
"Are you going to say to everyone 'Come on and after 20 years we'll make you a BVIslander'?" What are we going to do? Now is the time to make those kinds of decisions, "he added, saying these decisions should have been made a long time ago.
Concerned about "access to citizenship"
Wheatley said the government will reform the territory's exemption policy, membership and residence, among others.
Nothing has been finalized yet, but Wheatley said the government needs to "be very careful" about access to citizenship as it undergoes reform. He also mentioned a new immigration system, which will allow the BVI to "monitor the number of nationalities in the country".
The minister said that more than 120 different nationalities are currently in the BVI. He therefore suggested that immigration restrictions should be put in place to avoid oversaturation.
"Some countries like America; they make quotas every year for visas and green cards. At some point, we have to choose a system similar to this one. I'm not saying "use this system". But we could decide, for a given year, to only grant the status of 100 people, or 50 people, or 200 people. Those kinds of decisions. Or we can say: "we don't want more than a thousand people of each nationality in the territory". Those kinds of decisions – critical decisions because there is an imbalance right now, "said Wheatley, adding that limits could be placed on professions as well.
"We have to control that – how many nationalities and how many of each nationality. And then we break it down into professions-[that is], how many of these professions do we let into the country each year, "he added.
Copyright 2021 BVI News, Media Expressions Limited. All rights reserved. This material may not be published, broadcast, rewritten or distributed.