TB-SN candidate profile: Alexander Vodden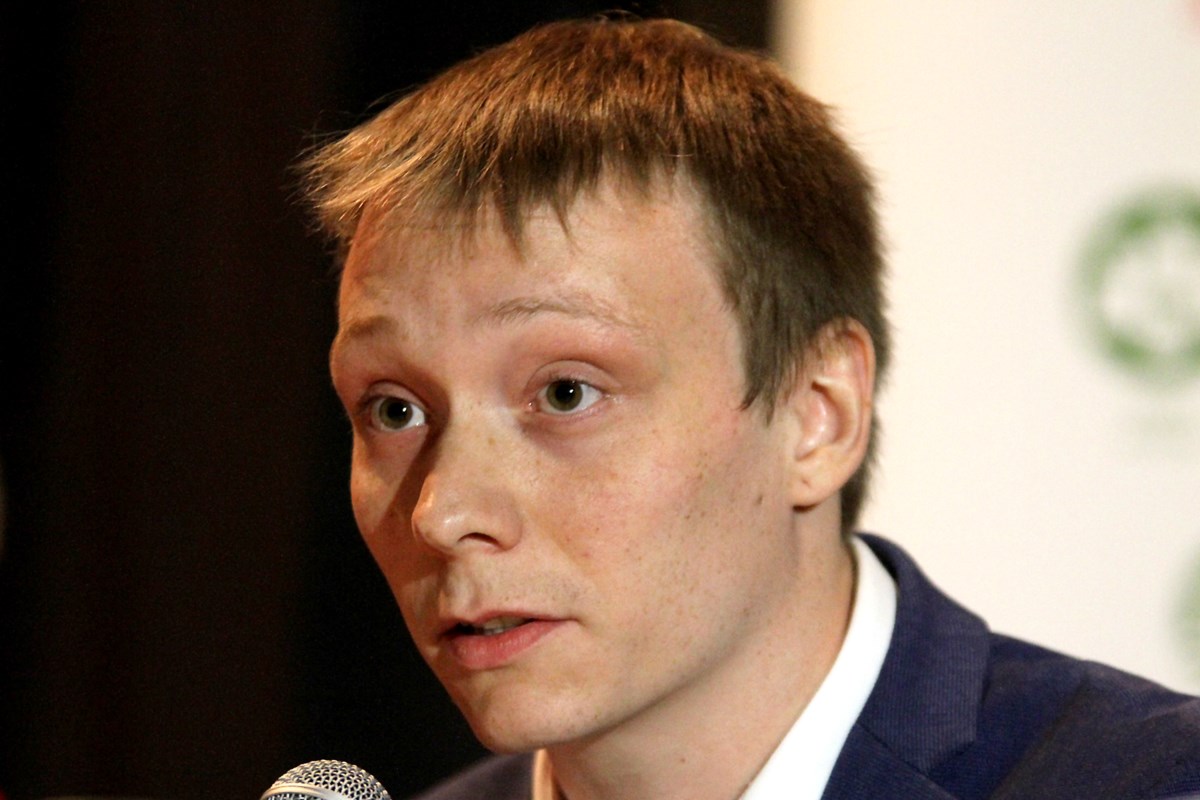 Canada's growing debt, which has reached $ 1.4 trillion, is unsustainable and must be paid off, according to the libertarian candidate from Thunder Bay-Superior North.
THUNDER BAY – Alexander Vodden only garnered 140 votes in the 2019 federal election campaign, but he didn't let him be discouraged from trying again.
Two years ago, Vodden, the libertarian candidate in Thunder Bay-Superior-North, said he strongly believes the government will step back from its hands-on approach to the lives of ordinary Canadians, and this message does not has not changed.
In particular, he would like the federal government to reconsider its spending policy, which, according to estimates by the Canadian Taxpayers Federation, has swelled to over $ 1.4 trillion.
The pandemic has only exacerbated the situation, Vodden said, adding that the libertarian brand is getting the best of both sides of the political spectrum.
"The finances are not good in the country, you know. But I really don't like the social conservatism that accompanies most right-wing parties. I find being a libertarian is a healthy mix of financial responsibility, while maintaining a leftist social policy, "said Vodden, interviewed recently by Thunder Bay Television.
At the top of his priority list is finding a way to bring the industry back to Northwestern Ontario, particularly in mining and forestry.
Without jobs, and well paid, the region will suffer, Vodden said.
"These industries are the bread and butter of this riding," he said. "Indigenous rights also play a big role here. We are continually slowing things down with interference from the federal government, where I really think we should aim to give treaties the same sovereignty that we give to our provinces.
Vodden said another area he would like to see addressed is what he called crony capitalism, a phrase he was loath to use, but unfortunately thinks it fits the reality of modern Canada.
He cited Bell and Rogers as examples of large companies that have apparently monopolized the country's communications spectrum.
"It's costing Canadians ridiculous amounts of money for your phone, the Internet, all of these services," Vodden said. "Yes, you are helping Canadian businesses, but at the cost of some 30 million taxpayers who pay for it. It is the same with food availability and the milk quota system. You have about 60,000 dairy farmers in Canada, but the cost of our dairy products is much higher than in neighboring countries. "
It's the needs of the few over the needs of the many, said Vodden.
"Things like this are not sustainable and their nationalist policies do not help us move forward in a growing global economy."
Vodden, who calls Marathon, Ont. home, designs and builds water management systems for a living and, in the past, has suggested he would favor a hybrid private-public health system, citing Australia and Norway as examples of countries where he thought it worked well. He would also like the country to revamp its income tax system to make it more simplistic for average Canadians to pay their taxes every year.