Russia to add 154 million barrels of oil as OPEC + cap adjusts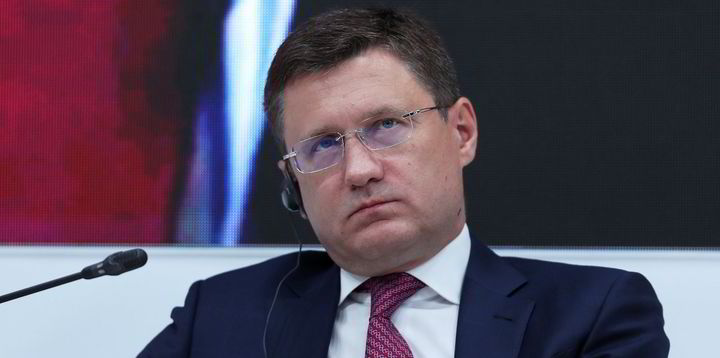 Russian Deputy Prime Minister for Energy Alexander Novak is optimistic that the country's oil producers can increase production following the Opec + group's decision to relax the country's production quota, starting next month .
Speaking in an interview with Russian public broadcaster Rossiya 24, Novak said authorities expect the country's oil production to reach pre-Covid-19 pandemic levels by May 2022. .
In terms of production, Novak expects the country to be able to produce up to 21 million tonnes (154 million barrels) of oil between August and May next year to meet growing demand for oil. energy both nationally and internationally.
At an OPEC + ministerial meeting this weekend, Russia obtained approval to increase its oil production by 500,000 barrels per day from the ceiling of 11 million barrels per day between August and December .
However, the actual volume of liquid hydrocarbons available in Russia could exceed the allowable increase as the cap does not take into account condensate, the production of which will also increase as more oil is extracted, according to industry analysts at Moscow.
Russian officials expect oil prices to drop following OPEC + decision, Novak hinted, saying Moscow sees European oil prices hovering around $ 60 a barrel, or around $ 10. the barrel below the current level.
However, even at the roughly $ 60 stage, authorities expect additional sales by the country's producers to generate budget revenues of 400 billion rubles ($ 5.3 billion) as crude production increases. .
Novak also revealed that he hopes in Moscow that the planned removal of the country's production cap next year would renew the flow of investment in Russia's oil and gas sector.
However, he did not comment on repeated statements by bigger producers such as Lukoil, Gazprom Neft and Tatneft that they will need further tax breaks and other privileges to incentivize increased oil production.
Last year, the Kremlin suddenly removed tax exemptions granted for large unconventional projects and brownfields of such companies in an attempt to generate more revenue for the government.
Speaking earlier in July, Deputy Finance Minister Alexei Sazanov said the authorities did not intend to immediately change the fiscal conditions of the country's oil producers because their results have already improved compared to 2019 and 2020.
No carbon tax
Sazanov also said the government was not considering introducing a carbon tax on the industry, like the one proposed in the European Union for carbon energy importers.
He said authorities may have to "help oil producers, including Tatneft, adjust to changing European market conditions" as they may have to pay additional carbon taxes on their oil exports to the continent.
Russia has much cheaper hydrocarbon reserves and a vast territory that can be used to plant trees and reduce carbon dioxide emissions, with those reduction credits to be given to the oil industry, Sazanov added.