Report, Telecom News, ET Telecom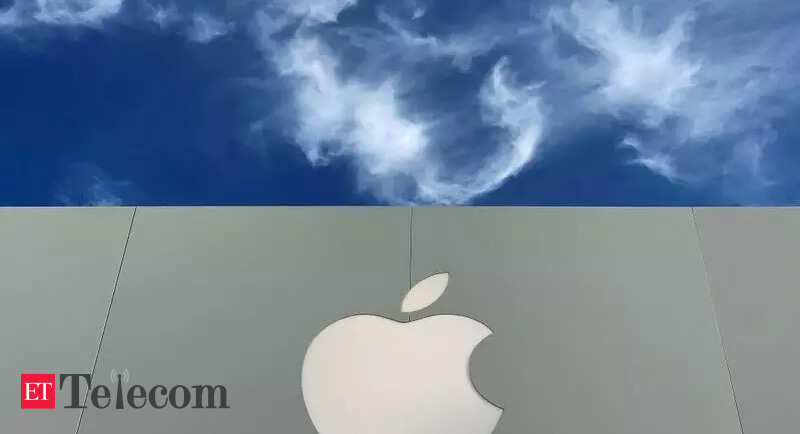 NEW DELHI: The central government withdrew the letter it sent to Apple India requesting details on compliance, particularly regarding the messaging service of Cupertino-based tech company Apple iMessage with the intermediate guidelines and the code of ethics for digital media – or the new computer rules, reported The Indian Express, citing sources.
The development comes after the government came to the conclusion that Apple's iMessage would not be considered a "social media intermediary" because it is not "primary or solely" an instant messaging service provider (IM ) to allow interaction between two or more people, the mentioned relationship.
According to the government, a "social media intermediary" is any platform that "primarily or only" enables and enables online interaction between two or more users while also allowing them to "create, upload, share, broadcast, modify or access information using its services ".
Under IT rules, a social media intermediary with more than 5 million active users in India would be defined as a "significant social media intermediary".
Some of the major social media intermediaries in India include Twitter, Facebook, WhatsApp, Instagram, Telegram, Signal, and Linkedin.
According to sources cited by the publication, the government initially viewed Apple's iMessage as a "significant social media intermediary", given that it has more than 25 million active users in India.
However, after deliberation, the Department of Electronics and Computing (MeitY) concluded that since iMessage is not a stand-alone messaging app that can be downloaded to any device, it is not considered as "principal or solely" a separate entity from Apple.
It also means that the rule regarding identifying the first sender of the message will not be applicable to the business, according to the report.
This comes after MeitY wrote to all social media platforms on May 26, 2021, seeking out compliance details such as the name and contact details of the Compliance Officer, Nodal Contact Manager and Resident Grievance Officer, as required by the new IT rules.
In addition to appointing officers for these functions, companies would also be required to publish a monthly compliance report detailing the number of complaints received, actions taken and the number of complaints resolved.