Radiance Magazine covers First Lady development projects, promotes tourism and culture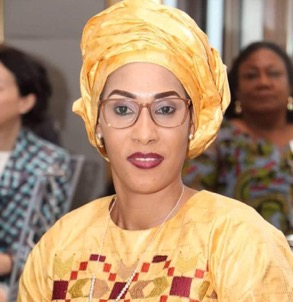 Speaking in an interview with The Point, Njie Baldeh, Editor-in-Chief of Radiance Smiling Coast magazine, said that due to the First Lady's efforts to contribute to national development, the first edition of the magazine featured her development projects , followed by tourism and culture as the main areas that contribute to the country's economy.
He said the First Lady of The Gambia worked tirelessly to promote gender equality by empowering women and girls in The Gambia. She has actively promoted the education of Gambian children, especially girls, and raised awareness of the particular challenges that women in The Gambia and other parts of the world face in relation to cancer and infertility, according to Mr. Baldeh. .
"I wanted to print more copies for the First Lady's office, but due to the cost of printing I couldn't because I don't have support," he said.
In the area of ​​health, Mr. Baldeh said Mrs. Bah-Barrow had boosted the health sector in The Gambia by ensuring improved medical services through the donation of medical items.
Mr. Baldeh added that the Ministry of Tourism, together with the Gambia Tourism Board and the National Center for Arts and Culture, was working hard to develop the country's tourism and culture sectors to bring more tourists to visit the destination.
He observed that The Gambia had experienced poor tourist seasons for the past two years due to the global Covid-19 pandemic, but pointed out that with the support of the Ministry of Tourism, The Gambia Tourism Board and the National Center for Arts and Culture, the magazine can market the destination to encourage more tourists to visit The Gambia.
He therefore called on the government through the Ministry of Tourism to support the initiative.