Manage your back-to-school anxiety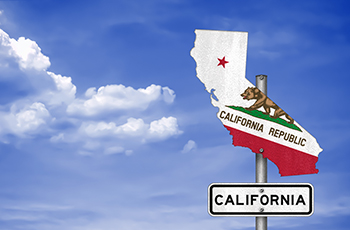 On June 15, the California Department of Public Health lifted most COVID-19 restrictions in the state. But after 15 months of stay-at-home orders, mandatory masks, and social distancing, are we ready to pivot and return to behaviors that were previously normal?
Angela Drake is a clinical neuropsychologist at UC Davis Health. In the following Q&A, she explains why we won't be able to change our behaviors overnight and provides tips for dealing with stress and anxiety – pandemic and other related.
What emotions did you observe when California reopened?
A lot of people are excited and happy about the reopening. People who haven't dated for over a year can't wait to meet up with friends, go to clubs and bars, and eat out. People missed social and family interactions. But there is also some anxiety. Those of us who have worked remotely have been cocooned in our own environments for over a year. Suddenly going back to work or school full time is a huge change. Change is good, but it also causes anxiety in most people.
Why does the idea of ​​returning to our normal behaviors create anxiety?
Over the past year, the demands of our social interactions have changed dramatically and rapidly. Schools and offices switched to distance education and work in a matter of days. We had to wear masks, social distancing, wash our hands frequently, use hand sanitizer, wipe surfaces. We all had to adapt very quickly to these changed requirements.
And now you're supposed to bring those answers back to what they were before. But humans are not robots that we can quickly switch to. Even after reopening, you are less likely to go out on weekends. You may find yourself further away than necessary in the lines. Such behavior is understandable given what has been going on for over a year.
Most people, over time, will be able to change and revert to old answers. When you see an old friend, you can give them a big hug instead of backing away. But it's important to know that people will be affected differently by this – reintegration will vary. For example, some people may be more comfortable wearing a mask for a while or continuing to work from home.
What strategies can people use to rehabilitate?
The biggest challenge for people will be knowing what level of progression is comfortable for them. For example, if you rush people who work from home to the office five days a week, it probably isn't going to go well. But even if you don't immediately return to the office full-time, it's important to start coming in, to start making that transition. But it is good to start slowly and gradually.
Another important thing is to check in with yourself several times a day. We are often not in touch with what we are feeling. If you think of a scale of zero to 10, with 10 being the worst stress imaginable and zero being no stress, ask yourself, "What number am I?" If it's seven o'clock, take a break or take a short walk. You can do this type of recording several times a day. It's kind of mindfulness. With self-monitoring, people become more in tune with how they are feeling – where they stand on their stress indicator – and can find proactive ways to deal with stress or anxiety.
You suggest going for a walk. What are some other ways to relieve stress or anxiety?
I use apps to teach meditation and mindfulness. I use one called Calm and another called Oak. But there are many. UCLA Health offers free guided meditations that are available in multiple languages.
The Calm app offers breathing exercises. It shows you how to do deep diaphragmatic breathing, sometimes called "belly breathing" or "abdominal breathing". It also has nature sounds, so you can listen to the waves, the rain, or whatever calms you down. You can also find free breathing instructions and nature sounds on YouTube. The more you use the apps or videos, the better you relax. It becomes a learned response.
You can't control when you're stressed out, but most people have their phones with them all the time. You can just put on your headphones and use an app or listen to a recording of nature sounds anytime, at work or even in a store.
But it doesn't have to be an app or a meditation. Yoga, running, Pilates, prayer, piano, music, painting, and even knitting and crochet can all be meditative. Meditative activities are generally easy to do, repetitive, and usually involve some sort of movement. I encourage my patients to incorporate the meditative things they enjoy into their daily lives so that they have a way to calm down and reduce their anxiety.
What are some of the positives that you see coming out of the pandemic?
It is important to recognize that there have been a lot of tragedies and hardships. It's also important to recognize the good things of the past year. People have innovated. They came up with new workarounds, new policies, new procedures. Employees who never thought they would want to work from home now see the value. The pandemic has brought about good changes in healthcare, such as the widespread adoption of telehealth. I see patients online, and they really like it, especially the elderly patients. They don't have to drive or park. It's a big improvement for them.
I think we've all learned to be more flexible. People value their friends, family and social connections much more. The pandemic has given us a new perspective to look at life through. Experiences that might have been considered ordinary or even boring are now special – dining at Grandma's house, seeing friends, dining out, or even seeing a movie at the cinema. We recognize and appreciate things that we didn't know before. I think the takeaway from this past year is that we don't take things or people for granted.