Keegan Thompson key to Cubs bullpen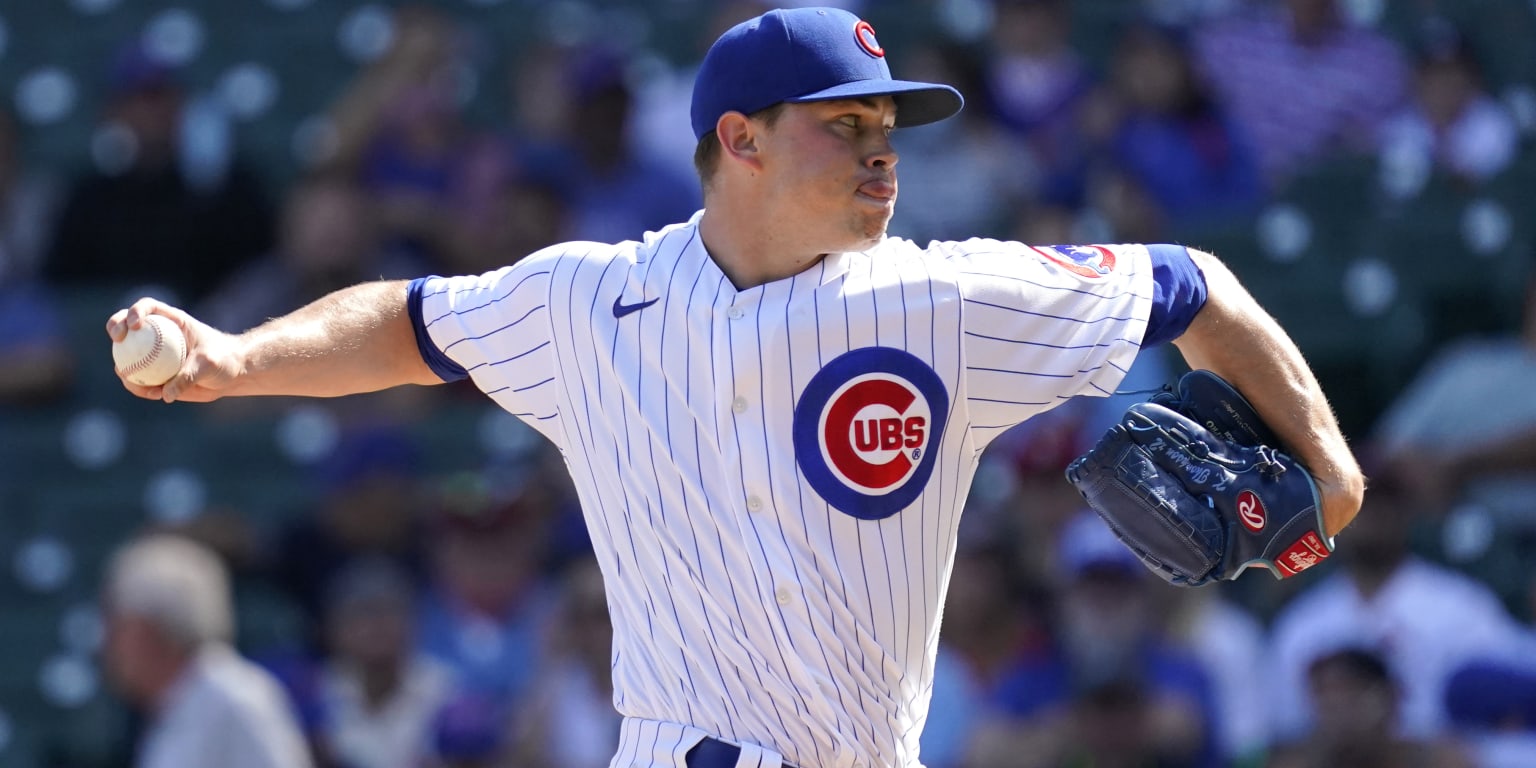 This story is from Jordan Bastian's Cubs Beat newsletter. To read the full newsletter, Click here. And subscribe to receive it regularly in your inbox.
CHICAGO — As Keegan Thompson worked quickly, battling both a talented Tampa Bay squad and freezing conditions at Wrigley Field Monday night, Cubs president of baseball operations Jed Hoyer's phone started buzzing.
"I was getting text messages from a number of people," Hoyer said. "Both with the organization and outside the organization who have been with us, how exceptional he looked. He was in total control of everything.
Thompson has the makings of a big league starter with his five-pitch shuffle, his ability to throw strikes and his swing-and-miss tricks. But manager David Ross believes the young right-hander is currently a "weapon" for the team outside the bullpen. Gone are the days of the rarely used long lifters. Thompson maintains an updated version of this role: a multi-sleeve lever arm.
"He's got a rookie profile for sure," Ross said. "I think right now he's an extremely valuable piece that we don't want to lose in the bullpen. I appreciate that. Right now do I think he can start in the major leagues? Sure. Do I think his value to our current setup is where he is? Yes."
Abbreviated spring training has created a situation where not all rotational arms are built for a normal workload. Even beginners with higher pitch thresholds can find themselves in for a rough night. On Monday, veteran Kyle Hendricks was out after 4 1/3 innings. That's when Ross handed things over to Thompson as a bridge to end-inning arms.
Thompson gave the Cubs 3 2/3 quick innings, locking things up until David Robertson came on to salvage a 4-2 win. Thompson struck out five, walked one and his only allowed hit was a fielding single. His fastball generated puffs and his curveball, in particular, was impressive.
"It was the best I've seen," Hoyer said.
Thompson kept his foot on the gas Friday night, turning four shutout innings against the Pirates. It was the right-hander's fourth consecutive relief outing consisting of at least 2 2/3 innings with no runs given up. No Cubs pitcher since at least 1901 has had more than three such consecutive relief outings in team history.
Thompson, who now has 13 2/3 shutout innings to start the year and leads the Cubs in fWAR (0.5), has been asked several times this year about his desire to return to the rotation. Each time, he offered some variation of this response: "Whatever position I'm in, I'm just trying to do my best to help the team win."
"Good answer," said the director. "You know what? I think it's really special to be a big leaguer and I think everyone should appreciate that, especially young people."