IMF Completes Review of Peru's Performance Under Flexible Credit Line | News | ANDINA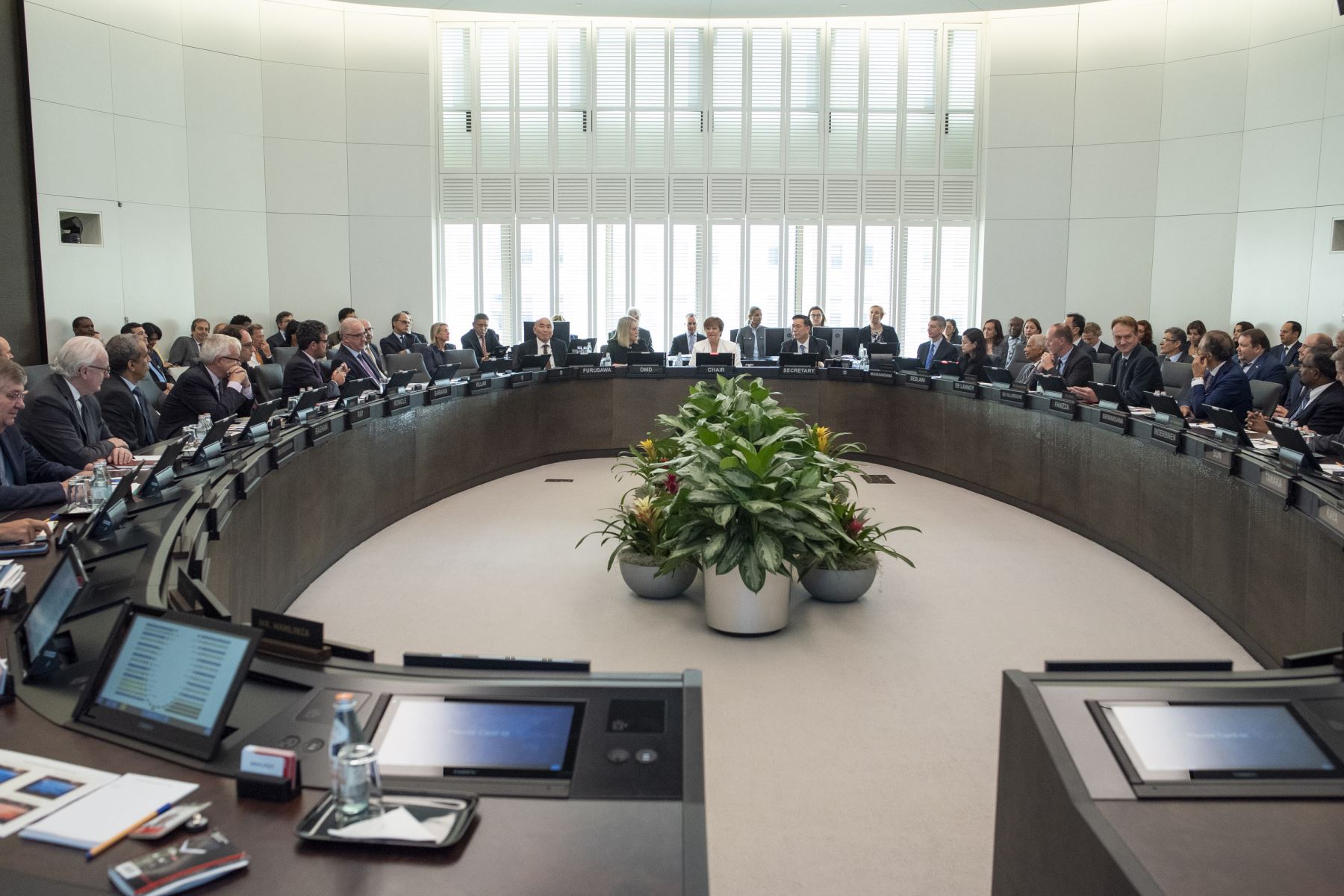 arrangement.
The Board of Directors reaffirmed that Peru's very strong macroeconomic policies and institutional policy frameworks, strong economic fundamentals and track record continue to justify access to FCL resources.
The two-year agreement was approved on May 28, 2020, for an amount of SDR 8.007 billion (approximately US $ 11 billion or 600% of quota).
The Peruvian authorities reiterated their intention to treat the arrangement as a precautionary measure.
The FCL is designed for crisis prevention purposes as it offers the flexibility to draw on the line of credit at any time during the period of the agreement (one or two years), and subject to a mid-term review in two-year FCL agreements.
Disbursements are not staggered or conditional on compliance with political objectives as in traditional IMF-supported programs.
This broad and initial access without permanent conditions is justified by the very strong track record of countries that qualify for FCL, which gives confidence that their economic policies will remain strong.
"Peru's very strong macroeconomic policies and institutional policy frameworks and its strong track record of prudent policy settings have supported strong growth and stability in recent years and have helped the country overcome the challenges posed by the pandemic. COVID-19, "Deputy Director General Mitsuhiro Furusawa said after the Executive Council's discussion on Peru.
"A strong inflation targeting regime, a credible fiscal framework and low public debt, as well as strong financial sector supervision and regulation have enabled the country to deploy a strong policy response to mitigate the social impact. -economics of the pandemic while maintaining solid access to capital markets, "he said.
According to the officer, "after the worst economic contraction in 30 years, economic activity is expected to rebound this year with the deployment of COVID-19 vaccines and the fight against the pandemic".
"Nevertheless, the economic outlook remains very uncertain. Despite the rapid recovery in some major economies and improving commodity prices, external risks remain high. The Flexible Credit Line Agreement (FCL), as well as reserves large international debts, low public debt, entrenched inflation, and a sound financial system have provided authorities with valuable insurance in a period of unprecedented uncertainty and volatility, "he added.
In addition, the officer asserted that "FCL will continue to play an important role in supporting the authorities' macroeconomic strategy, maintaining market confidence and providing a valuable buffer against tail risks. The authorities intend to continue processing the precautionary agreement and phase out its use as external conditions permit. "
"An appropriate communication strategy will be important to prepare the markets for this stage," he said.
"This credit facility is a preventive tool to deal with potential periods of high volatility and uncertainty. Its approval is a recognition of the solvency record and of the sound macroeconomic management that the Peruvian economy has demonstrated over the past 30 years. recent years, "said the Minister of Economy and Finance Waldo Mendoza said in this regard.
(END) NDP / MVB