Free distribution of electricity by the State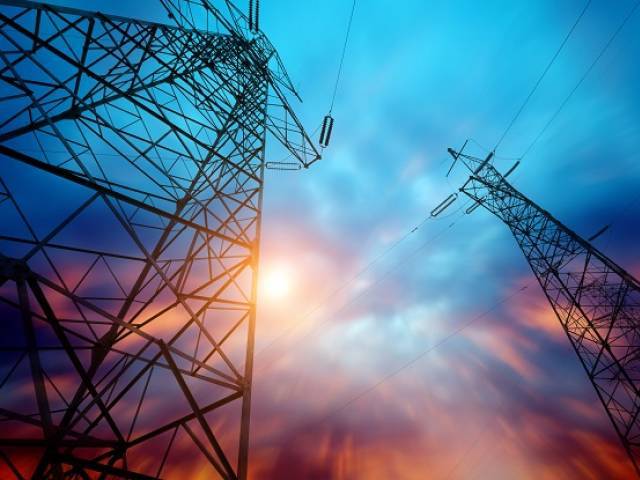 ISLAMABAD:

According to a recent report released by PRIME, State-owned Electricity Distribution Companies (DISCO) have caused a cumulative loss of Rs 1.355 billion over the past five years.
This includes loss due to failed bill collection (Rs 495 billion), financial loss due to transmission and distribution loss (Rs 195 billion) and tariff differential subsidy (Rs 708 billion) on the period 2016-2020.
This should not be surprising given the inefficiencies with which the distribution component of the power sector is tainted.
It has a direct impact on the underutilization of excess electricity capacity, which in turn has led to ever-growing circular debt and rising electricity tariffs.
The inability of successive governments to make difficult decisions has plunged the country into this quagmire.
As the report shows, the performance of state-owned DISCOs remains unsatisfactory as they failed to meet the National Electric Power Regulatory Authority (Nepra) targets for transmission and distribution losses (T&D), bill recovery, investment and public security.
The ultimate burden of inefficiencies rests on consumers. The higher cost of electricity and power outages have disrupted economic activities in the country, increased business operating costs, contributed to low gross domestic product (GDP) growth, and led to a decline in the economy. competitiveness of local industries.
In terms of T&D performance, DISCOs have been found to be slightly in violation of Nepra's goals. As a result, their cumulative losses over five years have reached 195 billion rupees.
To keep DISCOs operational, governments are forced to regularly pay out money to bail out failing distribution companies in the form of a differential tariff subsidy.
Public safety is essential to the efficiency of the electricity sector, but the performance of DISCOs is lacking, with the total number of fatalities rising to 680 in five years.
Fiscal 21 saw an increase in cases of electrocution where 185 people lost their lives. The incidence of fatal accidents depends on a number of factors such as the condition of infrastructure, population density, encroachments and city planning.
READ Perspectives of the National Electricity Plan
Although there is excess production capacity in the country, there is still a prevalence of power outages, which manifests inefficiency. DISCOs have shown improvement in reducing T&D losses while the performance of some companies has deteriorated, according to the latest Nepra report released a few days ago.
Consumers face an average daily load shedding of more than two hours in the jurisdictions of various DISCOs. Indiscriminate blackouts in deficit areas force docile citizens to seek alternative sources of uninterrupted electricity, as a result, DISCOs derive less electricity from the allocated quota.
This further exacerbates the problem of excess production capacity and, subsequently, the burden will fall on the constrained consumer base in the "take or pay" regime.
There are over 1.2 million pending electrical connections, suggesting a significant level of unmet demand. Delays in providing the electrical connection place the burden of capacity payments on the narrow consumer base and prompt the government to increase tariffs.
As the example of K-Electric suggests, once the incentives are realigned, it is hoped that the private sector will begin to invest in the T&D sector.
The total investment made by K-Electric after privatization was Rs 3 billion, including Rs 68 billion between 2016 and 2020. It also received a subsidy of Rs 143 billion in five years.
Its financial loss due to uncollected bills and T&D losses is calculated at Rs134 billion in five years.
To promote consumer compliance in lower income groups, the company started a program where people could pay their bills in installments.
It cut 200,000 Kundas (illegal electricity connections) in 2020 alone to fight electricity theft. He says that despite all the shortcomings, the privatization of K-Electric has been an overall success.
Reforms
The government must move away from the status quo strategy and temporary solutions, as they threaten the sustainability of the electricity sector. Therefore, a sustainable framework is needed for electricity sector reforms starting with restructuring and privatization, partial or sectoral, and adoption of competitive tariffs.
The grant allocation policy needs revision to create incentives for DISCOs to innovate and improve. Besides policy, technological solutions are also needed, such as GIS mapping, automated meter reading (AMR), energy auditing and accounting and prepaid metering system, which are the technical solutions to the problems of the energy sector. electricity.
As recent news suggests, distribution companies have admitted to sending inflated bills to consumers. A private sector entity free from political power but under a vigilant regulator cannot do this.
It is high time that the T&D segments were freed from the clutches of the state after strengthening energy regulators at all levels. An efficient and transparent market for the production and distribution of electricity is what customers need.
It will also help the government to directly support lifeline consumers instead of spreading the cost of inefficiency across the board.
The authors are affiliated with PRIME, an independent Islamabad-based think tank
Posted in The Express Tribune, October 4e, 2021.
As Business on Facebook, to follow @TribuneBiz on Twitter to stay informed and join the conversation.