COVID restrictions lifted after New York City hits 70% vaccination rate | Public Service News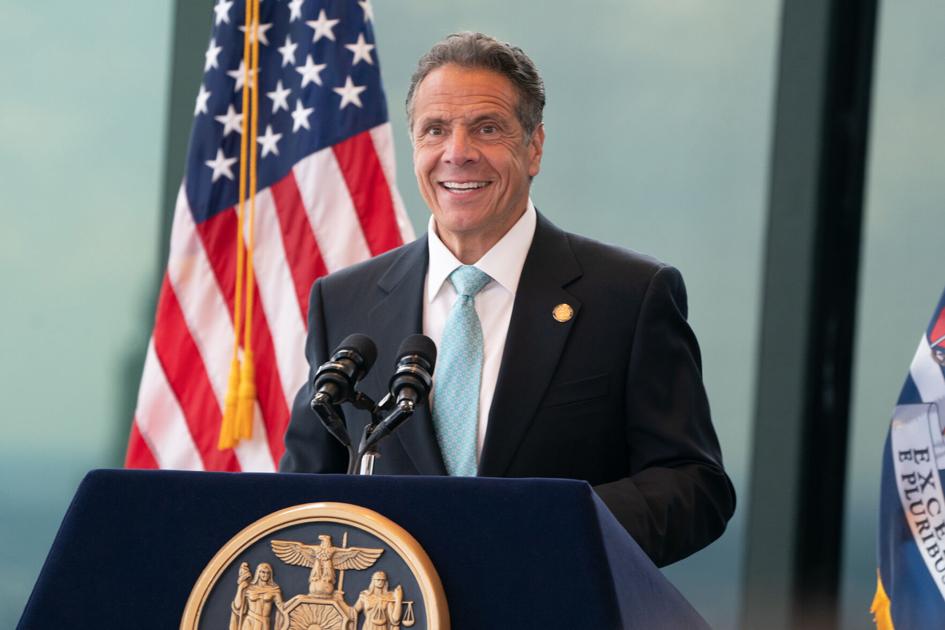 NEW YORK – It was 465 days.
This is how long New Yorkers have endured tighter capacity, social distancing, disinfection, and additional health screening requirements in business and social settings since the official start of the COVID-19 pandemic. on March 7, 2020. The first New York resident tested positive for COVID-19 on March 1, 2020.
Most state-imposed restrictions on coronaviruses were lifted Tuesday afternoon after Gov. Andrew Cuomo announced that more than 70% of adults in New York City received at least one dose of the COVID vaccine to inoculate against upper respiratory tract disease.
"What does 70% mean? It means we can now come back to life as we know it, "Cuomo said during a speech Tuesday on the 64th floor of One World Trade Center in Manhattan.
The pandemic era rules were immediately lifted for sports and recreation centers, construction, manufacturing and trade, food services, offices, real estate, agriculture, gymnasiums, shopping malls, movie theaters, personal care services and more.
State limits on public and private social gatherings, contact tracing requirements, and additional cleaning and social distancing protocols were also lifted immediately after the governor's announcement.
"New York has vaccinated a greater share of adults than any other large state in the country," Cuomo said. "We just survive… Life is not about survival, life is about prospering. Life is seeing people, life is loving. Life is about celebrating, life is about enjoying, life is about interacting and now we are coming back to life and life. "
State requirements remain in place for students in Kindergarten to Grade 12 to wear masks or face coverings. Masks should continue to be worn on public transportation and in healthcare facilities, Cuomo said, citing current guidance from the U.S. Centers for Disease Control and Prevention.
New York's state of emergency also remains in effect, along with the governor's expanded decision-making and spending powers.
Fireworks will take place statewide on Tuesday evening, with state landmarks lit up in blue and gold in honor of reaching the vaccine milestone and ending pandemic rules.
Fireworks will begin at 9:15 p.m. over New York Harbor in New York, Empire State Plaza in Albany, Binghamton M Lot University, Lake Placid Club, Niagara State Park Falls, Nyack Memorial Park, Rochester Dome Arena, New York State Fairgrounds in Syracuse and downtown Utica.
The state hit the 70% target two and a half weeks ahead of President Joe Biden's goal of vaccinating 70% of eligible Americans before the July 4 vacation.
Global health experts, including the CDC and the World Health Organization, rank 70% as the minimum percentage to achieve herd immunity to a disease.
Long Island has the highest rate of adults vaccinated at 75.3%, followed by 74.4% of people aged 18 and over in the capital region.
About 71.9% of people in the Mid-Hudson region have been vaccinated, with 70.5% in central New York, 69.5% in western New York and 69.5% in the Finger Lakes .
The northern country has the second lowest vaccination rate of the state's 10 regions at 63.9%.
COVID-19 vaccinations are lowest in the Mohawk Valley at 60.6%.
About 68.4% of people were vaccinated in New York City, the global epicenter of the virus in March and April 2020. The state had the highest COVID positivity rate in the country at the time, peaking in April at 48 , 16%. New York had one of the lowest infection rates of any U.S. state or territory on Tuesday at 0.40%.
Cuomo, who is still the subject of an impeachment inquiry by the state legislature and several inquiries by state and federal prosecutors, did not respond to questions from the press after the announcement of Tuesday.
Cuomo noted that the state had hit the 70% mark and could lift most pandemic rules on June 15 – the birthday of his father, former Governor Mario Cuomo.