Attach some urgency to affirmative action bill – Group urges government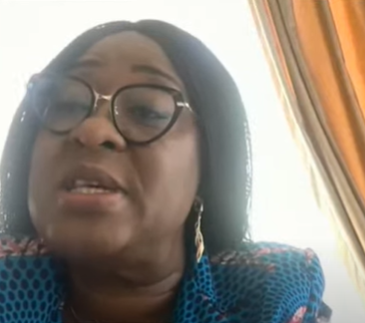 [ad_1]
One group, identified as the Coalition of Affirmative Action, is calling on authorities to speed up action to pass the affirmative action bill.
According to the group, despite the bill's relevance in upholding gender equality in Ghana, the bill has not received the necessary attention and urgency. According to the group, this undermines the country's efforts to decisively address the threat of patriarchy and gender inequality.
Speaking during an engagement of women in the media by the Institute of Democratic Governance (IDEG), the group's coordinator, Sheila Minka Premo called on the government and all relevant stakeholders to focus on the draft pending law and to implement the necessary processes to make it a binding law.
According to Ms. Minka Premo, the failure of the authorities to enact the bill could doom the country's quest to achieve social and economic balance in all spheres and sectors of national life. She added that Ghana must work to improve the representation of women in politics and governance as well.
"From the Unity Committee where the Assemblies are located, all these are controlled by men. Up to regional and national.
So what is happening is that we are not forcing women to push their way into the national arena. And that's what's wrong with our political system. And this is the reason why the affirmative bill has still not been passed, as the political system is still dominated by men. And they have no interest in seeing this bill pass.
So as women we have to work harder to make sure this gets passed because it's in our best interests. It doesn't make sense that we are over 50% of the population and have less than 15% of the vote, "noted Sheila.
Citing examples in other African countries such as Rwanda, South Africa, Guinea among others, a senior researcher at IDEG, Kwasi Jonah, described the representation of women in government as woefully inadequate.
He referred to the recent appointment of 260 MMDCE by President Akufo-Addo; including only 38 women, or 4.6% women. He therefore called for the implementation of a quota system to give women more weight, visibility and influence, especially at the level of local government.
Once adopted, the affirmative action bill will strengthen the involvement of women in all spheres of national life and development.
For this reason, dozens of women and advocacy groups continue to step up calls on the government to give effect to the bill that has been a hot topic for the past few years.
[ad_2]